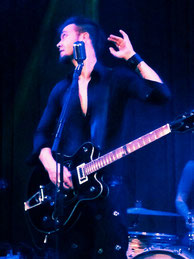 February 17th 2018,
Preparing for the upcoming show at Bel Air Breda next Friday 23rd!
I hope you'll come see us play and have a real good time together,
promise it'll be a blast! ;)  ...FREE Entrance
February 14th 2018,  Valentine's Day at the Patronaat (Haarlem, NL), it's been a great 'first' show with the new bandmembers! 
The show was arranged by ZEAL online via 2B@ Network of Bands. Now onto the next one in Bel Air, Breda, Friday 23rd 2018
DISHKING was founded in 2008, now 10 YEAR's later!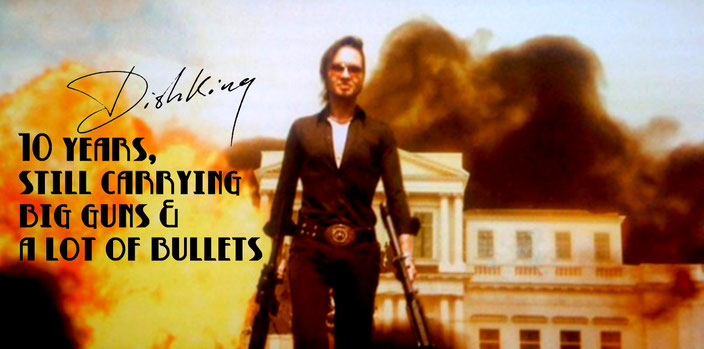 January 9th 2018
Welp.. No luck with a label for a physical album this year BUT we'll keep our head up high, excited for Plan B!
* 2 EP's will be published online during this year to keep DK rumbling, as a FREE GIVEAWAY (+ to be streamed), especially for YOU!
The full album's name will be 'AVENTURA'
* Ongoing bootcamp drill rehearsals with an awesome new band behind Dishking, preparing to set off and heading for a physical album in 2019 
(I'm writing new material as we speak). 
* Great opportunities and gigs are a coming & scheduled. Starting at het Patronaat on Valentines day, February 14th (Haarlem) 
* Shooting new vids/photo's in the very near future. 
* Finding an active manager, booking agency & promoter
January 1st 2018,  have a great year, enjoy & make the best of it!  DK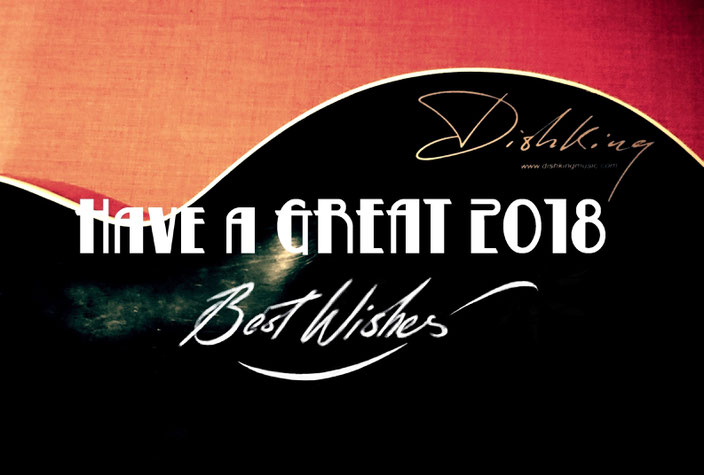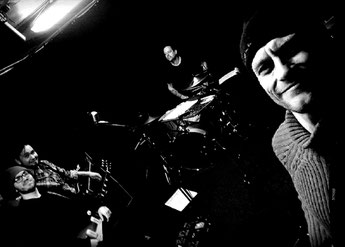 November 19th 2017
Dear People, I'm busy with a new band around 'Dishking' and found me these  talented cool musicians who took seats on the Dishking train, it may not roll fast yet...but it rolls! Proud of how it all sounds, it's fueling the engine and can't wait till this thing takes a go!
Anyway, we're preparing repertoire for 2018 and I can already promise you a big event a coming, where I (We) can promote and show ourselves full force, with the additonal singing girls giving their feminine charm  to our masculine sounds
To be continued.. DK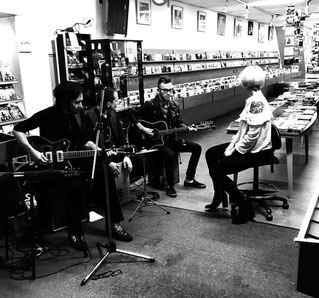 September 26th 2017
A picture of Dishking's  performance during Alkmaar Blues Express 2017, at Pop-Eye Velvet Music
We had a good time there and we'll probably be back 'round April 2018 for  the Instore Record Day, this time with a physical album for you!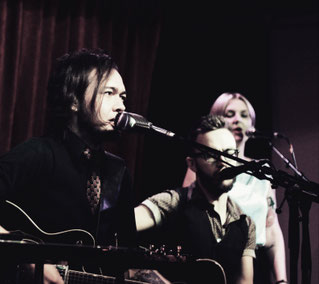 September 12th,
Here are some pictures of last weekend's Blues & Rock festival in Oosterhout. It was a special evening, debut for the backing vocalist (Klaudia) and partly for the drummer/percussionist (Marek), felt great performing again and having seen all the people enjoying our show, including ourselves. Hope to see you next time!
Take care, DK
Sept 5th 2017, Such a fun doing 'small' ensemble gigs, this picture was taken at Café de Apotheek on September 3rd 2017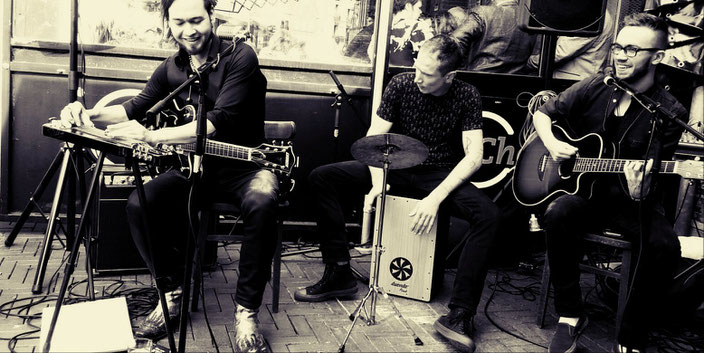 June 18th 2017
My 1O1 Album is out on itunes/spotify amongst other platforms.. for a second time!
Why would that be you might think? To tell you, perhaps some of you had noticed. I took down the whole album since the publisher decided to ask yearly annuel fees despite the previous conditions of paying a one time fee per release, whether it be a single or album..
Which means;  I'll keep paying for my own music, just to have it streaming..  Now  since it took a lot of time,  sweat, tears and money making the 1O1 album in the first place, it doesn't make sense to follow through on such sudden change.
Specially when the revenue of music streams isn't high. Matter a fact, pretty darn low, about an average of 0,004 per stream. That is, if your music is being streamed at all so I think you would agree on that one.
Yet, I want you to be able to just find me there on Spotify or on a platform being able to enjoy my music when you're in the mood for it. Luckily enough, I found a new publisher! And with far better conditions..it gave me a chance to upload the 1O1 album again! So here it is again,  the personal 1O1 album (*2014),  enjoy listening! Take care, DK
*Click on the picture to be redirected to the iTunes 1O1 release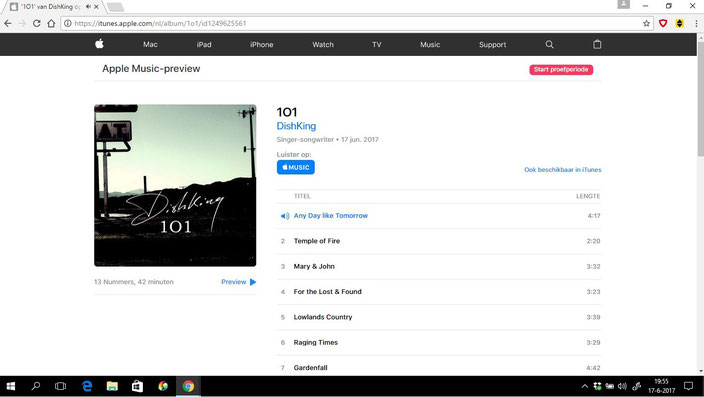 April 18th 2017
A new song & FREE DOWNLOAD for you called 'Where We Belong' *This time I've added some lapsteel, wonder what U think :)
Wish you all a good day and take care, DK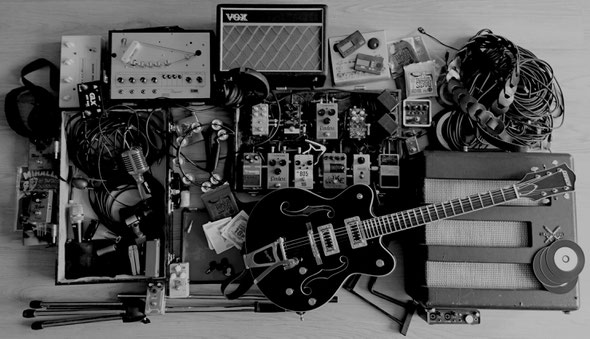 April 3rd 2017
'Collage de Gear'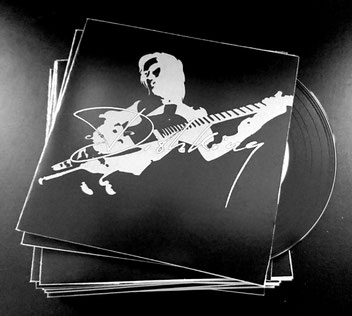 January 19th 2017
My Dishking promo EP's are ready for tomorrow's gigs & interview! I'll be in 'Fryslân' this time visiting 'Noardewyn Live' with presentator Willem de Vries and will be the supporting act for artist 'Jack Bottleneck' at Het Bolwerk (Sneek, NL) later that day!
*You can follow Noardewyn Live by livestreaming or by cable/fm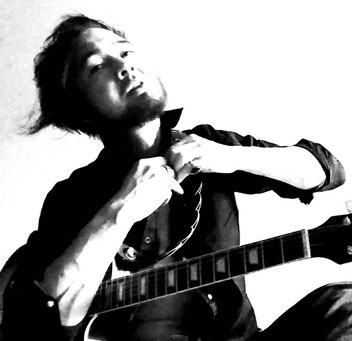 January 1st 2017
                            *A Happy New Year!*
Let's make it happen, a beautiful year for you all and I hope you'll achieve your goals and wishes in most respectful ways!
My goals for this year; A new physical album, both on CD & vinyl, illustrated by my own drawings/artwork and performing the best I can, making you feel good, to have you loving what I do!
Take care of yourself and your loved ones,
                                          DK
December 6th 2016,
Hi there, dear people! Yet again, I've finished a new song, a personal storyteller named 'Jezebel'
Hope you like or share it amongst your friends & family. Best wishes to you all! DK
*If you would like to have it for yourself, you can find/purchase it directly via my bandcamp
November 27th 2016,
I've finished a new song of mine called 'New Rock and Roller', hope you'll like it!
It's already on iTunes/Spotify and to be purchased directly via my bandcamp.
Hear it on YouTube;
November 10th 2016,
I've been recording/editing a lot, as of one of my results, here's proof, a brand new song for you, called 'LIVING DEAD'
(to be found as download/stream on itunes and other platforms like spotify/shazam/deezer etc). *To purchase directly via my bandcamp profile, click Here
October 4th 2016,
Hi there!
I've been busy editing footage 'fans' made during my gig with the band on Sept 3rd, here it is;
A compilation of Dishking Live at Café Oud Brabant (Noord-Brabant, the Netherlands)
September 3rd 2016,
Dear people!
I'm editing some special footage to use for the live show at Café Oud Brabant, tonight!
(address; Leijsenhoek 11/13 Oosterhout nb, the Netherlands)
I'll be playing live, most all new songs and with a band behind me, I hope to see You! FREE Entrance and a complete show, let's make it an enjoyable night together! :)  We'll start at around 10pm..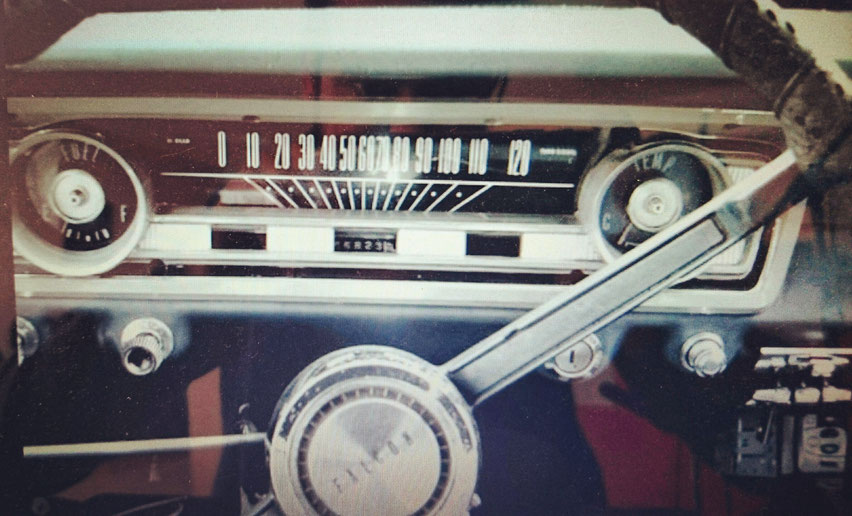 July 26th 2016,
Hi dear people, check out my new promo vid! *Thanks to the Lullabye Factory in Amsterdam for providing footage used for editing. If you'ld like, share it among your friends or use it for promotion as well! Kind regards and take care, every day, DK 
July 13th 2016
Today my 'summertime' song named 'At the Water' came out on itunes/spotify/amazon/googleplay etc.
Edited a video to go along with it, enjoy listening/sharing! Wish you the best summer, DK
June 10th 2016
Here's  a 'aftermovie' from Lauw als een Pauw, recorded last weekend during my gig at de Nieuwe Anita in Amsterdam, it was such fun to do and so cool they made this short video to give us an impression of the night.
Right now I'm back recording and rehearsing a for upcoming shows. 
March 23rd 2016
I'm proud to be a entrepeneur of this brand NEW community for Independent music, artists, films & more! Check out Indie Lane TV, come join to benefit your own independent art. Let's show the world there is something more beautiful and tasteful that needs recognition and attention. I guess an answer to what we have to endure by mainstream media these days
February 15th 2016
* Bytheway, did u know, from a scientific point of view, music has been PROVED to be a perfect tool to  develop an intelligent social being, with a brain that is well formed, wired correctly, next to assist building mental and physical strength, might come in handy nowadays..  Here are 2 cool articles for u, EDM & FACTSLIDES
September 15th 2015
Hi there, I 'll be performing my theatre show 'At Close Range' in a few days, September 20th
To already have a little 'sneak peak' here's a preview promo video for you to check out, enjoy or share!
Along with the band, I sure hope to see, meet and entertain you at theatre DonckHuys (Starting at 3PM) :)
'picture yourself on a lazy Sunday afternoon sipping tea/coffee or a cool drink while enjoying some cinematic storytelling music at a peaceful volume'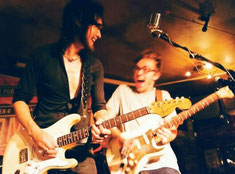 September 2015, appreciation, enjoyment and theatreshow!
After such a cool weekend having played at the Blues & Roots festival Oosterhout and during the preview night at theatre DonckHuys Dongen I'm preparing for the theatreshow upcoming September 20th!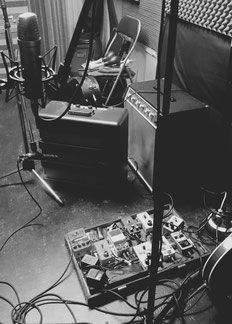 August 2015, Instagram, new hidden song & recordings
Hi dear people, while having recordings I thought it'ld be a good idea to also use Instagram since I love photo's/video footage/visual communication. Look me up if u want to, hope to see u there , click Here :) 
Wish u all the best
DK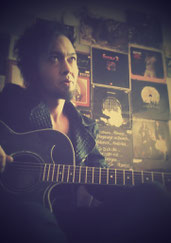 April 2015
Hello dear people!
Today, the official release of Dishking's  new 'romantic' single called 'L'amour c'est toi'
Check out itunes/spotify, amazon and numerous platforms all over the world or at Dishking's soundcloud!
The singer and songwriter from Holland known as DishKing has released his latest single, "L'amour C'est Toi." The track is a shadowy, blues-fueled song with elements of 1960s French pop which showcases yet another facet of this multifarious musician, a side which his legion of longtime fans in Europe and abroad will be enthusiastic to meet. Dark, masculine and as tonally stylish as it is lyrically evocative, "L'amour C'est Toi" by DishKing is the latest reason for audiophiles around the world to introduce themselves to this masterful sculptor of blues, pop and rock music.
DishKing's former LP albums, "Sell Yourself in Gold" and "The Power of a Loaded Gun," were released under the AG Music umbrella and continue to garner him fans around the world. His new "L'amour C'est Toi" single joins his more-recent "101" full-length album – the popularity of which seems to grow with every passing month – as an independent release on his own DishKing Records music label.
Asked to describe the theme of his latest single, "L'amour C'est Toi" ("Love Is You") DishKing writes, "Everyone has been or is in love. The song's intention was to describe the feeling of newfound love, a satisfied moment like cruising by car with your loved one on a hot summer's day celebrating the mutual feelings. Taking the bitter and good times for what it is or was, enjoying the moment of happiness and expressing it."
DishKing's repertoire is widely varied, so much so that the artist once commented, "What kind of music? You tell me. Even more so, if you like it, tell the whole world." Nevertheless, he has cited as main artistic influences David Bowie, Ry Cooder, Daniel Lanois, T-Bone Burnett, Johnny Cash, Quentin Tarantino, Goldfrapp, Elvis Presley, Mark Lanegan, and the Queens of the Stone Age. Whether or not his fans will be surprised at the nuances à la Serge Gainsbourg in his new single is anyone's guess – but it's absolutely certain that they're going to love it. "L'amour C'est Toi," indeed.
"L'amour C'est Toi" by DishKing is available online worldwide. Get in early, music fans. Very early.
-S. McCauley
Lead Press Release Writer
www.MondoTunes.com
January 2015
A Happy New Year to U all! Take care of yourself and your beloved ones in good health and with succes. Today a new Dishking single called 'If U Wanna' has been released on numerous platforms all over the world. Check Itunes/Spotify etcetera. Along with this single, there's a  home made videoclip to be found on YouTube containing video footage of 'Dishking's ' trip to the USA back in 2014. Share it, send some love to it or just Enjoy :)